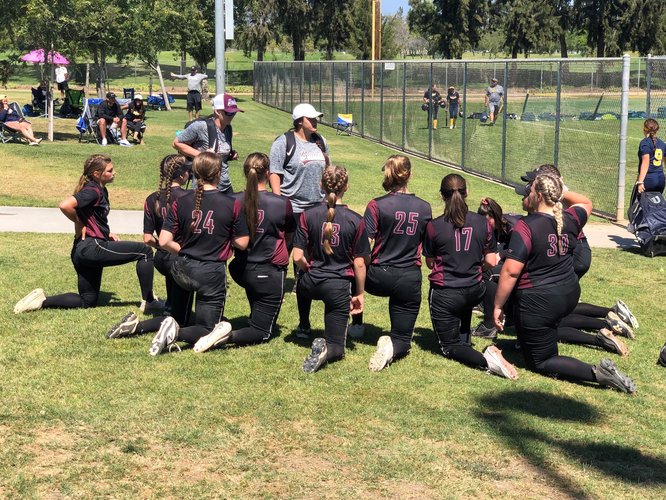 As we outlined in a past blog post, at Audian we're a big fan of Teamwork and helping young people take advantage of opportunities to learn and grow together through sports. In particular, and driven by a personal passion of our COO Janae Smith, we recognize and support the unique benefits competitive sports provides young women. In fact, the Women's Sports Foundation outlines the top benefits for girls playing sports including better performance in school, higher levels of confidence and self-esteem, and lower levels of depression.
Based on this set of beliefs, we've built on our ongoing support of the Oregon Titans team by recently adding to our own Team through our financial support of the Bullets Northwest 14A travel softball team. The team recently returned from a fantastic run at the Summer Showcase in Huntington Beach just outside of Los Angeles, put on by the Fastpitch America Softball Association. The team finished 3-1-1 and is ranked 24 out of the top 50 teams in the Country at this level!
This Summer Showcase is a special tournament designed for college coaches and scouts to watch prospective players for scholarship offers. As the girls round out their high school careers, the stakes at tournaments are raised and eyes on their techniques become closer.
With a team full of all-stars, putting in countless extra hours on the diamond and in the batting cages, it is hard to tell the story of just one player, but one particularly eye-opening player is #24, Brynn McManus.
Here she is pictured finishing off an amazing steal of second base. Brynn is part of the competitive travel team, is a Freshman at McMinnville (Oregon) High School and already a star on the Varsity team. She started out this year making quite an impression with the highest batting average, an MVP title and a Golden Glove nomination (best outfielder). She has been named "Athlete of the Week" twice and was named 1st team all league.
But this type of success hasn't just fallen into Brynn's lap, she is highly dedicated and focused at a young age. She has a batting cage in her garage and spends nearly every day practicing and perfecting her skills. She is a shining star and a wonderful example to younger girls coming up behind her on the team. She is inspiring to all of us at Audian!
With Audian's support this year, players like Brynn have the chance to show how their practice and devotion to their craft can pay off. This experience is something Brynn (and hopefully many more on the team) will carry through high school, college, and beyond in her career path as she becomes a leader of tomorrow.
"The sky is the limit for these girls and we are honored to be a part of supporting them along the way!" - Janae Smith, Audian COO.

---