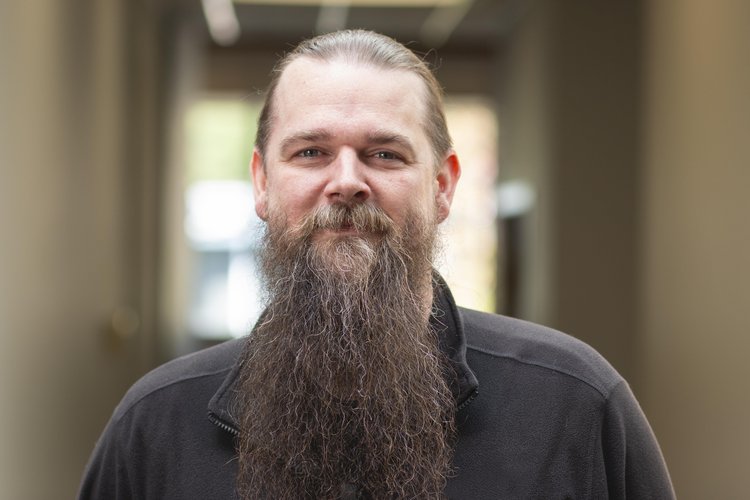 The days fly by at Audian and our teams are hard at work between customer service inquiries, systems development, and new installations. In the flurry of action, we love slowing down for a moment to get to know our own – where they came from, what they like about Audian, and what kind of challenges they encounter during their workday.
Today we meet Eric Ronhovde – a savvy expert in helping customers solve their most pressing technical challenges. At Audian, we are obsessed with service, so highlighting one of our experts in that department is easy for us! As a customer, one of the first things you will notice is our favorite three numbers: 611. Each of our phones will allow any user to simply dial 611 from the phone and will then drop you directly into our support queue to talk to Eric (or a colleague) for help where our average hold time is less than 30 seconds!
We're thrilled he recently joined our team and helps deliver on our award-winning approach to customer service.
Audian: Why Audian? Tell us a bit more about why you joined a telecom/software company after your roles at other organizations?
Eric: I have worked in and around the telecom industry from cellular to local ISPs for more than a decade. I genuinely like helping solve problems, and technical support lets me do that. VoIP for small to medium business is another piece of the puzzle that I have never really had the chance to work with, and Audian is an exciting, high growth company that lets me learn a little bit more about how all of those different pieces fit together.
Audian: What from your past roles can you apply to support Audian's products and approach to the telecom industry?
Eric: Many years of taking calls and working with customers of all ages and technical skill groups has given me the ability to dig into what the customer is really looking for when they ask for a certain thing to happen. Their idea of what they want and what I understand from the initial request can sometimes vary widely. My experience has taught me how to ask the right questions to get the information that I would need to resolve the request. It's not always possible to solve their challenge, and you have to know how to explain to a client that might not understand.
Audian: What is the biggest challenge you've found working in the telecom industry so far?
Eric: Learning patience and how to work with less technologically savvy individuals, especially when they are uncooperative. We all know how frustrating technology can be sometimes!
Audian: What is the biggest opportunity?
Eric: Learning something new and getting in on the ground floor to help a company grow rather than stress and corporate mergers.
Audian: Tell us a bit about the Audian team – what's the work environment like?
Eric: Audian is a great bunch of folks, they made me feel welcome, and I even worked at some of the same places as a few of the folks – so we had that in common already when I joined the team. The work environment is exactly what I was looking for – steady work and supportive teammates grounded in a calm work environment. I haven't been yelled at yet. :)