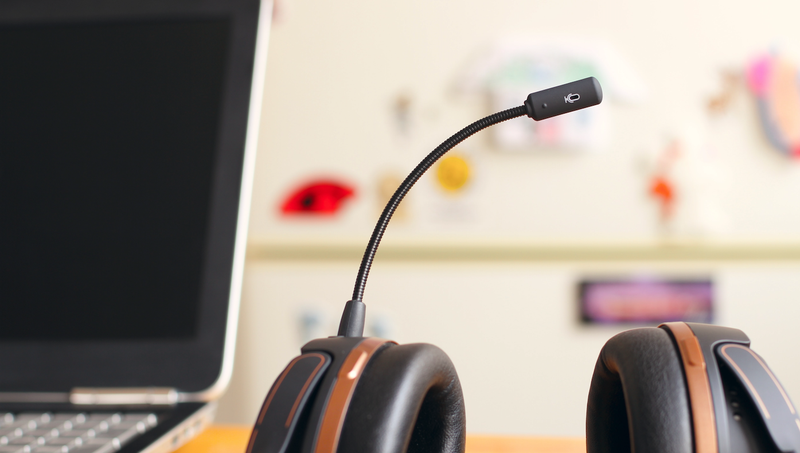 We're pulling the curtain back for another behind the scenes interview with one of our newest faces, Kenneth Kramke. Kenneth came to our Audian team with more than ten years of experience in the IT industry. He is a positive, bright light that hasn't lost any enthusiasm for his work despite his experience. We were excited to catch him on a break to get to know him a little bit better and hear more about his previous experience with IT Support.

Kenneth is a hobby weight lighter and beer brewer (perhaps at the same time?!), that spends his time in the office connecting directly with our clients in a customer support role. He's back and forth with Audian customers to bring their challenges to resolutions in a timely manner, and he's just as dedicated to customer service as the rest of us. With the ease of calling 611 from any Audian phone, friendly faces like Kenneth in IT Support are just moments away to guide them through.
Audian: Why Audian? Tell us a bit more about why you joined a telecom/software company after your roles at other organizations?
Kenneth: I've worked in the IT industry for years, but it's always been for large corporate clients where I felt like a cog in a machine. At Audian, I feel like I can more directly help people to solve their IT needs and be more flexible in finding solutions. The opportunity to work with medium and small clients with unique, less standard needs gives me a chance to dig down into the technology and find unique solutions for unique businesses.
Audian: What from your past roles can you apply to support Audian's products and approach to the telecom industry?
Kenneth: I've done a lot in my time in the industry, everything from server repairs to user tutorials and I hope I can use depth of experience to help Audian's customers even in odd situations. I'm also a really upbeat guy, so I think I bring a lot of enthusiasm to the workplace.
Audian: What is the biggest challenge you've found working in the telecom industry so far?
Kenneth: I think the biggest challenge is always in helping people translate what they want technology to do for them into reality. Computer technology is changing quickly and there are whole new worlds of possibility, but knowing what you need and how to put it all together can be challenging.
Audian: What is the biggest opportunity?
Kenneth: When you can help someone understand technology so that in the future they know how to make technology work for them, that's a great feeling. Spreading knowledge of technology is key to everyone being better off in the future.
Audian: Tell us a bit about the Audian team – what's the work environment like?
Kenneth: It's a great place to work, everyone is focused on supporting each other as a team. Everyone has been helpful in helping me get up to speed in the work environment.