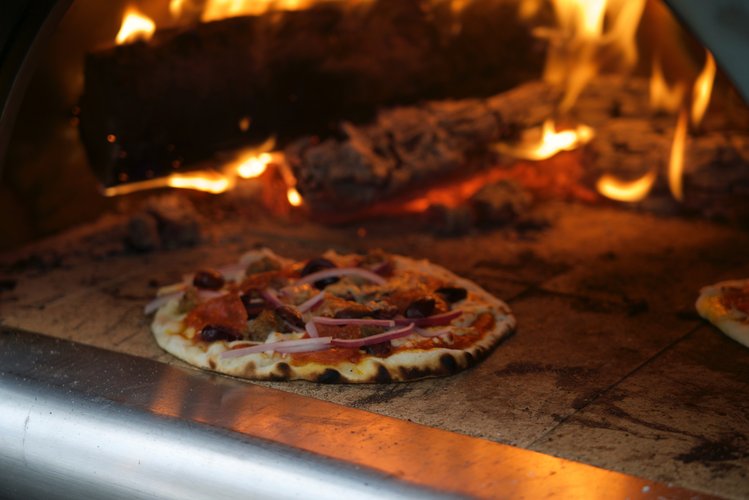 The Rock - Wood Fired Pizza is one of the fastest growing restaurant chains in the West, beginning in Tacoma, Washington as a local, go-to pizza joint, now with locations across Washington, Oregon, Colorado and Texas. As the company added locations, it stayed true to its roots to ensure it was the "same local pizza joint", anchored by a rock-inspired theme and hand-tossed dough baked to perfection in a custom-made brick oven.
But as connected as customers felt to The Rock's brand, the company's telecom infrastructure became disparate and disconnected across the growing network of stores. This unintentional, but piece-by-piece infrastructure approach lead to three issues the company was seeking to address: increase operational efficiency, increase customer satisfaction (and hence profitability), and improve scalability.
Audian was able to quickly come in and assess and help The Rock with these key issues, boosting their "Telecompetence", so they could focus more on running and growing the business, and less time on phone and internet solutions. Audian helped The Rock address telecom needs in 16 existing stores and set the stage for future expansion by:
Saving money. By aggregating all of its stores to use a single telecom provider, The Rock was able to take advantage of costs savings thanks to bulk pricing and efficiencies. Additionally, by having a single support system in Audian - and a single point of contact for any and all needs - The Rock has cut down on time (and frustration) needed to track down assistance if/when it is needed. A simple call to Audian's renowned customer service team gets easy answers and ready solutions 24/7.
Increasing customer happiness and profitability. Being in the service industry, customer demands at each restaurant are fast and furious. Audian helped The Rock create a custom call menu structure to ensure that each restaurant customer could call and get the information they need quickly. The custom process increased customer happiness, but also allowed restaurant staff to spend less time answering the same questions and more time helping the patrons in the restaurant. Lastly, with each restaurant on the same system, Audian was able to set up automated systems to account for store closures. For example, a snow closure at one location could instantly route to the company's Corporate phone, or another nearby location to ensure the customer always found what they were looking for.
Improving scalability. As mentioned, The Rock is a fast growing chain, and they needed a telecom partner that could scale at the pace they expect to in the coming years. Now that The Rock is set up within the Audian system, new deployments are quick and easy. Opening a new location is as simple as a 5 minute call to the Audian support team to obtain a custom number and begin marketing to the community.
Learn more about Audian's hosted voice solutions across many industries here.