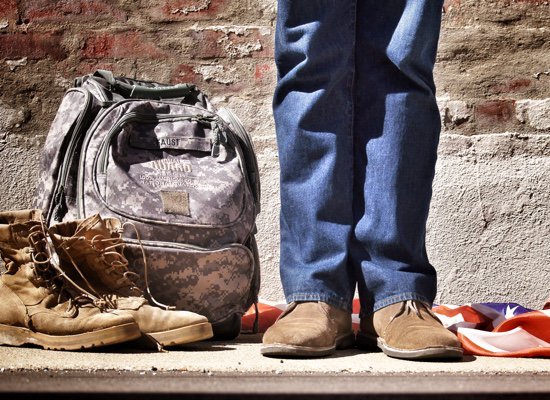 We're excited to announce Audian Cares – a new initiative for Audian aimed at giving back in our local community. We designed this philanthropic program to leverage our collective resources to better those around us through in-kind technology support, hands-on volunteering, and financial contributions. We have chosen to support a select group of community organizations which align with our company values, experiences, and expertise to give back to the communities we work in.
We're particularly excited to kick off our Audian Cares program by highlighting our work with Everyone for Veterans – a Seattle-area organization dedicated to addressing underserved niches in Veterans services. Driven by his own experience in the U.S. Marine Corp, our CEO Brandon Bazemore met Dr. Theresa Cheng, the founder of Everyone For Veterans (E4V), and was immediately drawn to the organization and how Audian could help.
Being a Veteran himself, Brandon understands the difficulty soldiers face when coming back from combat or transitioning out of the military. Some veterans consider transition back home to be more difficult than the combat they experience during duty. In brainstorming how Audian can make a difference for a community of men and women faced with big hurdles, we discovered Everyone For Vets.
E4V does some amazing things such as helping with dental care for Veterans that don't have a 100% disability rating – a sad reality that unfortunately impacts many. For those that aren't covered by the disability rating, dental care isn't a covered insurance claim. Even for those who it does cover, in some instances the spouse on the same insurance plan is not covered. E4V exists to connect local Veterans with local businesses (such as dentists in this case) that want to lend a helping hand to fill in the gaps where their support falls short.

This holiday season, Audian created a unique opportunity to support E4V using our people and technology – the Everyone For Vets Call-A-Thon, during which we connected directly with more than 30 vets across the country. In talking directly to many Vets, we recorded firsthand accounts of what they need assistance with most so E4V could provide more specific help to meet their needs. Requests ranged from dental care and car maintenance, to warm coats, and help with holiday gifts for their families. With this helpful information, E4V can better assist with specific help for veterans with varying needs.
With a mission at Audian to provide great service, we were founded on the idea of helping others. A teamwork mentality is ingrained in the culture of our company, so raising a hand to help vets who have helped us as a nation so much was an easy task for the Audian team.
Head here for more details about our Audian Cares program and the other organizations we support.