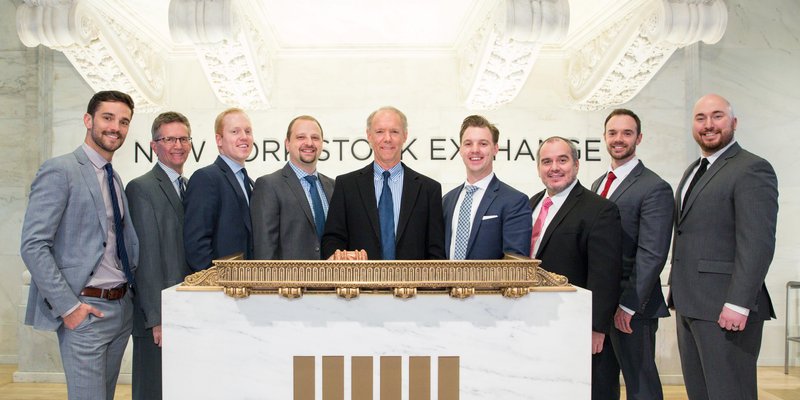 Partner: Decker Retirement Planning
Contact: Mike Decker, President
Business Type: Financial Planning
Location: Headquartered in Seattle, WA
---
When Mike Decker, President of Decker Retirement Planning began his search for a new VoIP company, he was frustrated with his current service. Mike found it to be unreliable, with phones often going down, no option to customize service – an overall nightmare to work with as he describes.
Mike's company, Decker Retirement Planning (DRP), focuses on helping retirees, or soon to be, plan for a successful and fruitful life after employment. They customize roadmaps for their clients detailing a comprehensive retirement plan well into a long, happy life. With six locations across the West Coast, seamless and reliable communication is critical to their business, especially within an industry that requires such customization for each client's particular retirement needs. In particular for DRP, their telecom platform must be reliable, as many clients thinking about retirement are from generations who prefer to communicate via phone, rather than a more contemporary preference for text or email updates.
Placing a high value on customer service in his telecom decision making process, Decker noted, "...we chose Audian because of the quality of person we would be working with, namely Kyle and Brandon."
Reliability was also of great importance to the DRP's new VoIP system. Our Audian team worked to set up their new system in the same day they inquired, smoothly transitioning them out of a debacle they were left in.
"Originally, we went with another company that promised us the world and could not deliver," said Decker. "The owner belittled the employees. During the install, I even told them to leave. Our new phones were not set up. It was in the evening and we had a full day's worth of work the next morning. I called (Audian CEO) Brandon and explained what was going on. He and his team installed everything that night! We worked out the details in the morning. Incredible experience."
The result? DRP now has an Audian hosted VoIP system in place for effective communication with clients and prospects, completely customizable to their unique business needs from within their customer portal. Voicemails are conveniently sent to email, where they can respond from anywhere in real time.
Audian's approach to technology and a never ending dedication to customer service certainly improved DRP's Telecompetence – dramatically reducing their time spent on telecom, leaving more time to grow the retirement planning business.
Decker described his top three favorite aspects of working with the Audian team as 1) the quality of our people, 2) the quality of our support, 3) and the quick solutions we were able to provide.
Audian CEO Brandon Bazemore added, "You can tell a lot about a company from how they leverage our phone system and the interactions we have with them. Mike and his team obviously place an enormous focus on customer experience to make sure that despite all of their locations, all of their agents can instantly transfer and communicate with each other providing a seamless experience. We love working with them to really think about how a customer uses their telecom system, rather than programming a simple "press 1 for sales" phone option."
We're thankful to have helped DRP in a pinch, and now have the pleasure to support their ongoing telecom needs - always just a 611 or quick email away!