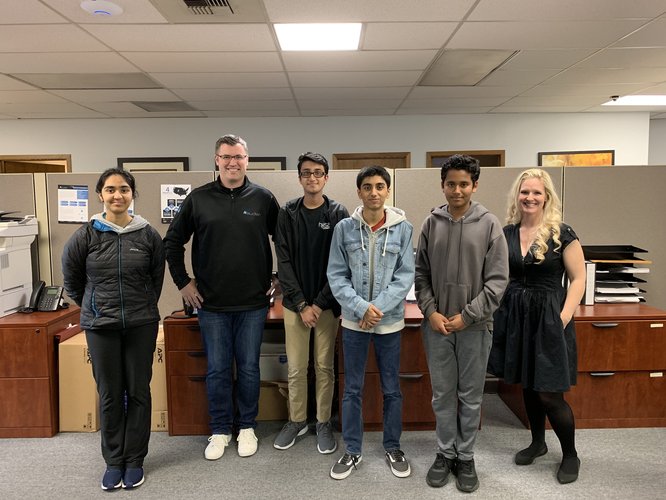 Nothing inspires us more than a group of students eager to become innovators. We're especially inspired by the students who completed the 2019 Spring MIHS Programming Contest held by TeamsCode, a programming contest which we proudly supported this year for the second time. TeamsCode is an organization that hosts high school coding contests across the Pacific Northwest, providing a unique and valuable outlet for young people looking to achieve their best at such a valuable skill.
These amateur coding contests may seem all fun for highly technical savvy students, but the mission is important: to spread computer science education to high school students. Computer science is often considered to be important only to a handful of "techie" types, but in reality it is an integral part of our everyday life, especially as digital devices and systems become a big part of our routines.
Held in the Mercer Island High School Commons, the latest event took place in March and included a great turnout with 142 students divided into 68 teams. Given it was a Saturday, you might expect that students would be spending it relaxing from a full week in the classroom, but this group brought their energy and bright minds ready for a full day of strategic thinking.
Congratulations to all the winners! As part of Audian's sponsorship of the event, winning teams were also invited for a special Q&A session with our team and learn more about turning their interest in programming into a career. Recently, we were thrilled to host the winners of the advanced division, The Number C from Newport High School.
The students joined CEO Brandon Bazemore and COO Janae Smith for a lively discussion about coding, how Audian uses technology to enable success for our customers, and what future plans these budding stars have for their own skills.
"Honestly, it is so inspiring to see how bright and motivated this new generation is. I'm super excited to see what they do in the world," reflected Bazemore. "One of the students – a sophomore – even asked us about internship opportunities. As a sophomore in high school I certainly wasn't thinking about interning in a technical role, very impressive!"
We look forward to seeing each of the participating students find their way in the real world in the coming years, knowing their experience at these short but insightful events will help shape their future careers and hopefully lead the next round of innovation in our region!