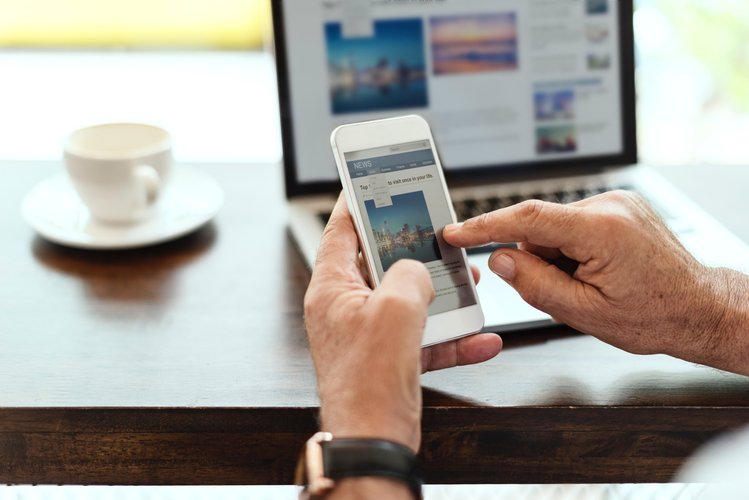 Many law firms are beginning to offer flexible jobs that necessitate (or at least integrate) telecommuting in a bid to attract talented lawyers and retain existing ones. In today's work environment, tech-savvy digital natives make up a huge portion of the workforce, with many millennials opting for flexible work setups or work-from-home opportunities.
Although this trend has permeated most industries, it's only beginning to gather momentum in more traditional industries, like the legal industry. Journals such as Above the Law and Law360 report that many law firms are now offering flexible work setups or work-from-home opportunities to their lawyers.
More effective work-life balance
Forward-thinking law firms have recognized that attorneys don't need to sit all day at their brick-and-mortar facilities to get quality work done. They are beginning to realize that their attorney staff can still create exemplary work products if they are given the flexibility to work from home (some of the time).
Such an arrangement increases work satisfaction and enable attorneys to achieve a more effective work-life balance.
Ensuring the success of telecommuting
To accommodate telecommuting trends, top law firms have had to implement new processes and technologies across their organization to ensure the success of work-from-home arrangements. Without the right solutions, however, they will struggle to virtually maintain client relationships and ensure effective collaboration and communication between remote employees.
Benefits of telecommuting
One of the side benefits of telecommuting is reduced real estate footprint. With the increase in the number of telecommuters, law firms are now occupying less space due to the decline of in-office headcounts.
Although telecommuting is reducing the amount of space needed by law firms, it has also made culture, commitment and connectivity top concerns. Telecommuters miss out on the important conversations and camaraderie that is typical of an in-office environment.
This usually impacts their sense of community and corporate culture and may reduce the motivation to stay committed to work while at home.
Leveraging the right telecommunications solutions
To avoid this, law firms must leverage the right telecommunications solutions to ensure continuous connectivity with their remote employees. Staying connected not only helps to preserve a sense of community, but it's also indispensable to the success of work-from-home arrangements in the legal industry.
With telecommuting gaining popularity in the legal industry, lawyers will require technological solutions to maintain open lines of communication with clients and colleagues and perform their core work functions.
How unified communications technology can help
Unified communications technology can help facilitate telecommuting in the legal industry. Traditional telecommunications solutions aren't designed to handle the information needs of today's digital-savvy and increasingly nomadic workforce.
Law firms require communications solutions that deliver instant, continuous connectivity and increased productivity to their employees. Such solutions must be backed with an array of advanced collaboration tools to ensure that everyone (no matter their location) stays on the same page.
With unified communications combining voice and video telephony/conferencing as well as instant messaging and response management into a single solution, UC has become a must-have tool for savvy law firms.
With the right UC solution, law firms can stay connected and seamlessly collaborate with their telecommuting attorney staff. Most UC solutions come with advanced cloud-based collaboration tools that allow everyone (from attorneys and paralegals to secretaries, assistants and support staff) to communicate across blended environments.
Hosted voice services
Hosted VoIP is a Voice over Internet Protocol telephony system where the servers and other essential hardware are maintained by the service provider. An advanced, dynamic and scalable VoIP phone system delivers an unsurpassed user experience to telecommuting attorneys. It leverages administrative and system level security roles or access as well as a 256-bit AES end-to-end encryption to ensure secure communications between clients and attorneys.
Hosted VoIP eliminates the need for installation of proprietary premises-based equipment, costly upgrades and annual maintenance contracts. This mitigates the firm's financial burden (in terms of purchase and ongoing hardware and maintenance costs) while ensuring improved productivity and service delivery to employees.
With features like call recording, fax-via-email and voicemail-to-email transcription, hosted VoIP solutions facilitate a seamless flow of information between telecommuters and office-based staff.
The call forwarding feature in Hosted VoIP enables incoming calls to be transferred from one number to another.
This feature allows attorneys to receive calls on their mobile phones when they are out of the office environment. Calls can also be routed through an auto attendant to ensure immediate response to customer inquiries.
Conclusion
Law firms that are implementing or leaning towards a telecommuting work arrangement with their attorney staff should leverage the amazing communication and collaboration tools offered by unified communications.
Designed to facilitate dynamic team interaction, hosted VoIP ensures instant connectivity, streamlined workflows and allows for superior collaboration between employees.
Meta Title:

Telecommuting in the legal industry

Meta Description:

Unified Communications technology can help facilitate telecommuting in the legal industry. Traditional telecommunications solutions aren't designed to handle the information needs of today's digital-savvy and increasingly nomadic workforce.

Meta Keywords:

Unified Communications technology