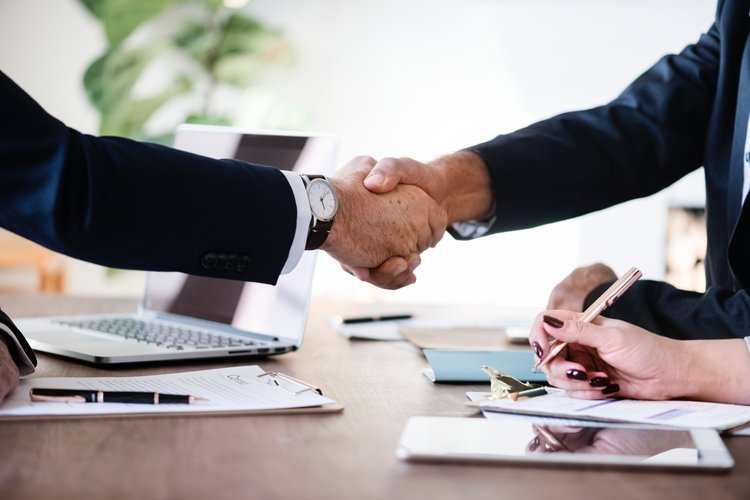 According to Incom Business, one of the main challenges for law firms is ensuring a seamless, responsive service to their clients. To answer this need, legal institutions are looking to technology such as VoIP to improve communication between clients and peers. More lawyers are looking for a better, unified communications strategy, and with VoIP, communication woes are just a thing of the past.
This article looks at how unified communications applies to the practice of law, the benefits of VoIP and pertinent regulatory issues.
The role of unified communications in the legal sector
For many years, lawyers communicated primarily via telephone and written correspondence. Once email became popular, lawyers and law firms took advantage of its convenience by providing case updates and other information to clients electronically. Initially, there were privacy concerns, particularly the strict ethical requirements involving attorney-client confidentiality, but today's enterprise-level email providers use top-tier security.
Today, clients expect even more from their lawyers. They want to be able to reach information and assistance when needed, and the ability to be contacted in different ways. Unified communications cleared a path to a new era in attorney-client relationships. In some cases, full file transparency means not having to track your counsel down for minute details. This sort of attorney-client interaction is more prevalent for commercial clients who have ongoing cases, but its usefulness is making its way for individuals as well.
Here are some of the ways VoIP improves the modern practice of law:
Enhance operational workflow. One way to merge all aspects of client communication is through integrating voicemail, email and other messages into a CRM platform. Creating a communications center that also informs about client status and open matters makes the practice of law much more efficient. When you establish systems that reduce administrative steps, you can spend more of your previously unbillable time on clients.
This enhanced operational workflow also provides benefits for the backbone of your firm as well. Even small firms have an active back office staff. Their workloads can be alleviated through more intuitive and responsive communications. Collaboration software, for example, can eliminate much of the need to make voice calls by providing a customizable level of file transparency.
Deliver clear, precise audio, text and video information.An enterprise-level VoIP solution also provides the best quality delivery of communications, no matter the format. Clients deserve clarity and accuracy in communications, and providing the precise information when needed is a crucial component to law firm efficiency.
Build lasting relationships with peers and clients. Connectivity can also take on different formats. A client portal provides one type of closer connection than that afforded with a phone call, and use of social media connections may be appropriate for forms of general communications outside of the attorney-client relationship.
Enhance mobility. As much as your clients expect the ability to communicate through various means, your employees want flexibility in being able to work on the go. VoIP systems come with highly customizable call managers and softphones to allow for office-in-your-pocket. Cell phones and pagers brought mobility to the legal profession decades ago, but without an intuitive VoIP system to integrate mobile calls with the home office, running a practice from a cell phone was less than ideal.
Reduce operational costs. Most importantly, a system of unified communications that is anchored in your firm's VoIP service is an affordable solution when compared to the added costs of unnecessary communication and maintenance of on-premises PBX or land-line phone systems. VoIP and unified communications simplify how you connect with clients, which saves you and your clients time and money.
Scalability. Another helpful feature of VoIP is its scalability. Most systems on the market support any number of users, without having to commit to multiple physical lines. A special project may require a temporary team to mobilize; in such cases, additional lines are just a click away. And, when you need less, you can scale back just as quickly.
Regulatory compliance of VoIP solutions
Attorney-client communications can be be subject to certain regulations of the practice of law, finance or insurance matters. Although a thorough look at these regulations is beyond the scope of this article, here are issues to consider when implementing VoIP:
The Sarbanes-Oxley Act is an accounting regulation for companies with publicly traded stock that can come into play through its internal control record requirements.
The Gramm-Leach-Bliley Actthe Gramm-Leach-Bliley Act, which applies to lawyers who may be involved in the financial arena. calls for increased client privacy measures.
HIPAA is familiar to many people through its control of patient privacy in health records and insurance matters.
Data privacy is central to unified communications. VoIP network is an IP network and shares the same risks of security threats. Therefore, follow the familiar best practices such as strong authentication protocols and logical separation of voice and data networks, as well as VoIP aware firewalls and a dedicated VoIP servers on hardened operating systems with all unnecessary services disabled.
VoIP and unified communications provides numerous benefits to the modern practice of law. With the right tools, your practice can increase its efficiency, creating better results for clients and lower expenses for a law firm while remaining compliant with various privacy regulations.